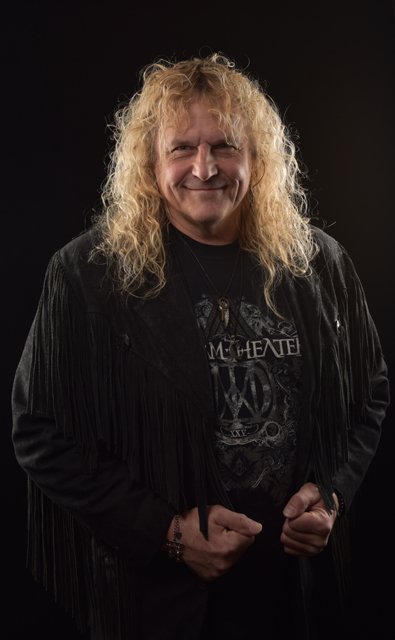 Kevin started playing guitar at the age of 8 when a guest at a Halloween party left an old acoustic guitar behind. But it wasn't until 7th grade when he saw his first live band "Blackwater Gold" at a junior high dance that he became hooked. By the age of 15, he was playing clubs in Chicago. Kevin studied music at North Central College. His band Chaos played across the Midwest at clubs and schools. Chaos signed with Indie label Force Records and released the single For One Song for which Kevin received great reviews with many accolades regarding his playing and singing abilities. This opened some doors, and soon Kevin was singing and playing on many local commercials throughout Chicago. While writing original music, Kevin teamed up with some amazingly talented musicians and started the band Jamilya. Jamilya was signed to Indie label Midwest Records and released the CD Over The Edge. Although released at a time when Nirvana ruled the air waves, this melodic rock album found its way to Europe and cracked the top 100 melodic rock list in several European countries
Len was influenced musically early on by his Grandfather who played the organ. After attempting to learn the organ, he felt compelled to try the guitar at age 9. Once in high school most of Len's free time was consumed by learning to emulate his rock guitar heroes of the 70's and 80's. His first band was called Outcry where Len realized his passion for performing with like-minded musicians. In the 90's he co-formed the Queensryche tribute band "Silent Lucidity".  In the last few years, he has been performing with "XFactor", a rock / pop / dance cover band, "Breakfast Club", an 80's pop / rock cover act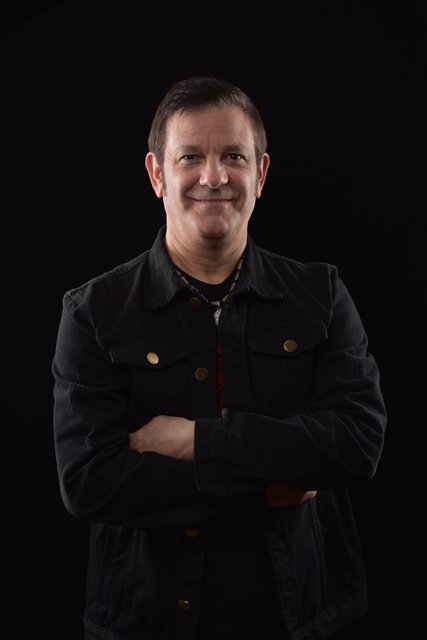 Jim's passion for music began at an early age as he studied piano, and performed at his grammar school recital. He began playing guitar during his early teens, and then just after graduating High School, bought his first bass guitar, as he preferred the deep and smooth low tones of the bass. His first band "Polaris", during the mid-late 70's, won a "Battle of the Bands" contest among 6 top local bands. One of Jim's early influences, among many, was 70's rock, including bands such as Kansas, Led Zeppelin, ELP, Yes, Rush, Deep Purple, (early)Genesis, and many more. Jim enjoys playing and listening to many genres of music: Rock, Blues, Jazz, Funk, Vocal, Classical, Motown, Jam Bands & more. Jim plays both 4 & 5 string electric basses, and has studied with various bass instructors through the years, and also studied Music Theory at College of Dupage. Jim joined the band Infinity in 1988, where he served 27 years as the band's bassist, and 15 years as Financial Director until moving on in 2014 and becoming a founding member and current Financial Director of And Beyond, now known as ANTHEM / Classic Rock & Beyond.
Mike started bashing on the drums when he was just a year and a half old.  Initially influenced by his parent's stack of rock & Motown records, it wasn't until he saw KISS on TV a few years later that he knew that music would be his life's passion.  Mike played his first gig at the famous (or is that infamous?) Malo's venue in Aurora, IL when he was 15.  Mike was 19 when he met AND BEYOND guitarist Len after joining the Queensryche tribute band SILENT LUCIDITY in 1998.  After leaving SILENT LUCIDITY in 2001 Mike spent a number of years playing in original bands and working as a session drummer.  Starting in 2009 he became the drummer in the top 40 country band  THE FIVE ALARM, performing 50-80 dates a year all over Illinois, Indiana, Wisconsin & Iowa and became one of the most in demand country sub drummers in the Chicagoland area.  As of summer of 2021 Mike lends his time/talent to THE LOUNGE PUPPETS when he's not busy with Anthem.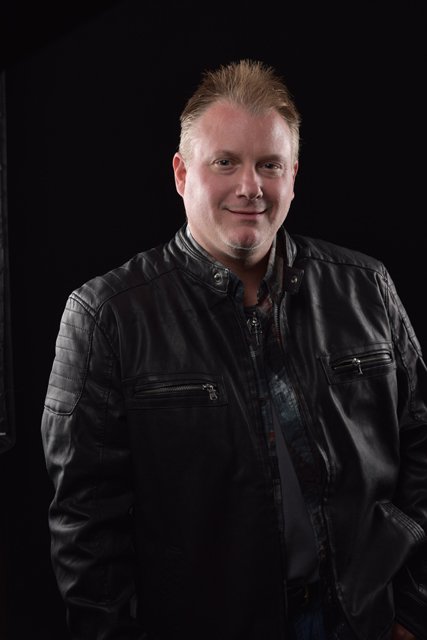 Mark has been performing virtually all of his life. Originally trained as a classical pianist starting at the age of seven, he participated in state competitions and won first place in his age group at an event held at McCormick Place in Chicago. After five years of playing piano Mark decided to learn guitar. With his already extensive knowledge of music theory, learning the guitar came easy to him. It was not unusual for him to practice four hours or more a day. Mark joined his first rock band, a heavy metal band named Quazimodo, at age 14. This consumed most of his teenage years. When Quazimodo fired it's lead vocalist Mark was eager to take that position. After graduating from Loyola University he decided to revisit music as both a singer and keyboardist for the band Black Bison. It was the guitar player of Black Bison who introduced him to Bill Burns, with whom he would later form Fourcast. Fourcast is well known for its harmonies and musicianship.